WHAT'S NEW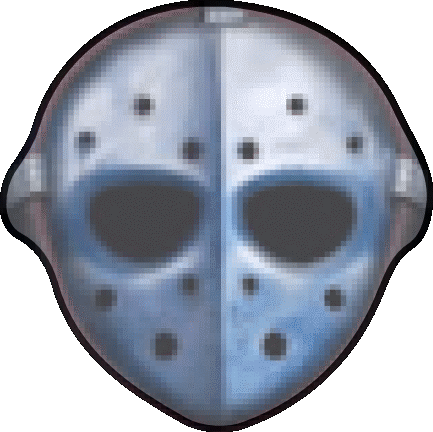 Rotating Terror Mask courtesy of Omega Ace Gaming
11/23/2022 - 9:20 A.M. EST:
Happy 12th birthday, Splatterhouse 2010. May your "cult" status continue to grow. And everyone, go grab a 2x4 and do some fucking carpentry!
11/1/2022 - 11:45 A.M. EST:
Didn't think I'd make an update again so soon, but I was given a bit of news yesterday that I wanted to announce (thanks to Jeff "Doc" Geske for the heads-up).
phoboz and Eternal-Krauser (you may recall Krauser as the guy behind the OpenBOR Splatterhouse trilogy) are working on a new Splatterhouse-inspired fangame, this time for the Atari Jaguar (!): a Metroidvania currently titled Splatterhell. It's still early, but you can follow their progress on the Atari Age forum. I've spoken to them both, and I'll be documenting their progress here as well. Also, check out this preview video:
10/31/2022 - 10:30 A.M. EST:
Happy Halloween, and happy one year anniversary of West Mansion's reopening!
I have got a TON of stuff for you to celebrate this milestone. First, you can check out an excellent YouTube playlist of Splatterhouse strategies if you want to improve your game. Just head over here and look for the playlist by RUKUSHI CHANNEL. Thanks to Kaijunitron over on Instagram for the heads up on this.
We're coming up on the 12th anniversary of Splatterhouse 2010's release, and thanks to both Kung Fu Man and DarkLordPsycho, I have a veritable boatload of cut content for you. I also have scan of reviews from back after the game was released, including an editorial by former EGM editor Dan "Shoe" Hsu. You can check out the bulk of the new material here. I've also added a lot of concept artwork from the game by such notables as Dave Wilkins and Simon Bisely, along with new material from Chris Legaspi, as well as BottleRocket-era concept art and Namco-era random environment screenshots by Alvin Chung. Check those all out here.
turbocr1ck3t also sent me pictures of the new Unbox Industries translucent Hell Chaos! Check all of those out here.
Now, the big news. I've been teasing this for the last few updates, and I can finally reveal it: a world-exclusive interview with the man in charge of the special visual effects on the original arcade Splatterhouse, the creator of such fan-favorite characters as Biggy Man and Hell Chaos, Takashi Oda! Jump over here to check it out! Some of the things he had to say may surprise you.
Finally, just for a laugh, check out my absolutely abysmal attempt at playing the arcade Splatterhouse, over on the Dire & Bette channel. It's going to take me a while to live this one down...
10/23/2022 - 3:30 P.M. EST:
Things are starting to wind down here as we approach the end of October, but I still have some new stuff for you. First, Jefferson Taylor on Twitter provided me with a new, 600 dpi scan of the Splatterhouse 3 artwork by Julie Bell, which can be found here. Apparently it is possible to order a print of the artwork from the official website, but you have to place a custom order for it (presumably under the name "Haunted House," if the information on the card is correct).
I do have some new pictures and info that I added to the Turbografx-16 Additional Info section. However, it's a bit controversial. I'm sure a lot of you out there have heard of PCE Works. They're a repro manufacturer that's built up a lot of ill will in the collecting community, judging by the comments I've read in various places around the 'net. I personally have never bought anything from them, but as the webmaster of West Mansion, it is my job to archive anything Splatterhouse related. As such, I've added all of the info I could find on their 2017 Splatterhouse reproduction set, which included repros of the PC Engine, FM Towns and Windows ports of the original game. For that matter, I've also added a pic of the Splatterhouse Chrome repro HuCard set, complete with CD+G CD, right below the PCE Works pics.
There's one final update to go this month. Make sure you check back on Halloween to see an exclusive feature I'm debuting that day to celebrate the first anniversary of West Mansion's resurrection!
10/15/2022 - 6:55 P.M. EST:
Whew. Added a bunch of new stuff today.
First, I added some new scans to the Splatterhouse 3 page, the Wanpaku Graffiti page, plus I added a screenshot of Splatterhouse as it appears on the Turbografx-16 Mini's menu, along with a two page ad for the PC Engine port. I've also added pictures of new custom toys: Rick action figures from the first two games by Rekall Toys, and a badass Rick action figure from Splatterhouse 2010 by VADtoys! Check them out here. I also added a link to the gameplay video for the updated version of Namco Super Heroes, Namco Wonder Fight, to that page (thanks to Lucas Daigle for the heads-up on that).
For those of you who that frequent West Mansion Facebook, this final bit of news will be old, but those that haven't, take a look. There's a new indie game that will released on Steam (projected release date 12/23/22) that's heavily inspired by Splatterhouse, House of Pain. You can download the demo here, and you can check out the video footage below.
From the official site:
"House of Pain is a retro-style 2d horror game developed by Reset Games Ltd where you play as someone who has had his family kidnapped by a doctor from hell and now has to use all his brutality to face hordes of otherworldly creatures using weapons in a festival of gore and blood.
The game is clearly inspired by the famous game Splatterhouse - where you control a character who searches for his beloved while facing zombies and horrible creatures inside a haunted house - and has visuals almost copied from the original game, where the protagonist is masked, strong and uses the same weapons as Splatter house, in addition to similar scenarios and creatures."
I'll be back in a week with a bit of a controversial inclusion to the site, plus more. After that, expect that "extremely unexpected" thing I mentioned a couple updates back on Halloween!
10/8/2022 - 12:00 P.M. EST:
Got a spare $130 burning a hole in your pocket? Then you're going to want to see what Unbox Industries is up to now: they're releasing a new translucent version of Hell Chaos!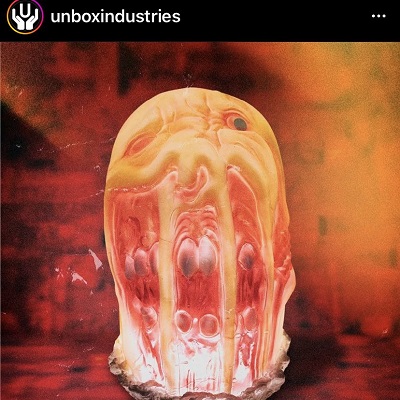 Recently, The Aging Gamer reviewed the PC Engine port of Splatterhouse on his YouTube channel. Head here to check it out. I've also added another video from earlier this year, by GigerPunk. Get it there too.
More coming soon!
10/1/2022 - 9:30 P.M. EST:
October has arrived! On Halloween, West Mansion will have been reopened for a year. Hard to believe, isn't it? So, to kick off the updates for this month, take a look at Namco Super Heroes! And stay tuned, I'm hoping by the end of the month that I'll have something extremely unexpected for you to check out.
Also, I was a guest on one of Omega Ace Gaming's livestreams back in September. You can check out the video replay below.
8/7/2022 - 4:32 P.M. EST:
Here's a quick update for you: FATALVISION has released the final entry in his Splatterhouse trilogy review series! Head on over here to get the link, and make sure to like and subscribe to his channel!
7/24/2022 - 3:30 P.M. EST:
Updates have been sporadic here, I'm not going to lie. There hasn't been a ton of news, and I've been busy writing, plus working on my YouTube channel with my wife. We finally started doing livestreams, which has been fun. In our first one, we streamed the upcoming NES homebrew Orebody: Binder's Tale (watch the replay here), which is being published by Premium Edition Games. I also finally got Covid, which has been "fun." I'm mostly recovered from it now, though.
That aside, I do have some new stuff for you today. There's an ad from the 1993 CES for Splatterhouse 3, which can be found here. John Mitchell sent in a new piece of fanart, which can be found here. I've also compiled every single Splatterhouse manual that I could find into a .rar archive, which you can download here. They range in quality from "meh" to perfect, but they're all there.
Of course, the biggest Splatterhouse news right now is that Splatterhouse 2 is being included on the upcoming Sega Genesis Mini 2! With any luck, we'll also get Splatterhouse 3, but even if we don't, there's already plenty of other good games on it to keep you busy, as you can see in the following video.
5/11/2022 - 6:40 P.M. EST:
Just a quick update today: I've updated the Turbografx-16 Additional Info section with a four page spread on the PC Engine port from the April 1990 issue of PC Engine Fan magazine, along with an ad for the game, which shares a page with fellow Namco arcade port Genpei Toumaden.
4/24/2022 - 2:15 P.M. EST:
Updates are sparse at the moment, but if you've been following West Mansion Facebook, you've seen news about the Splatterhouse Remake Project by Venom Girls Art. Here's the latest video they posted.
3/22/2022 - 12:20 P.M. EST:
Sorry for the break, but I've been a bit busy lately. That said, I've got some new stuff for you.
First, I've updated the YouTube Videos section with a video from Nefarious Wes. It's a few years old, but still worth checking out. Also, turbocr1ck3t sent me pictures of the pink Rick variant from the original Unbox Industries Splatterhouse line. Check them out here.
Now, the big news: Takashi Oda, character designer for the original Splatterhouse, has given me permission to post several of his pictures here, including two preliminary sketches for the arcade game, which can be found here! He also included pictures of the work he's done for Unbox Industries and for the 2022 Wonder Festival in Japan, which can be found here. You can follow him on Instagram here.
One last thing: my wife and I recently started our own YouTube channel, Dire & Bette, in which we play classic games and she cracks jokes about them. I also have my own solo thing on the channel called Dire Plays, in which I play through some of my all time favorite games and (attempt to) provide commentary. There's only one of those videos up right now, but it shouldn't suprise you as to what game I played...
Please subscribe if you like what you see, and keep an eye out for new videos!
1/25/2022 - 11:13 P.M. EST:
FATALVISION uploaded his review of Splatterhouse 2 just a short while ago. Find the link in the YouTube Videos section. It's good, and I'm looking forward to seeing his take on Splatterhouse 3!
1/24/2022 - 11:00 A.M. EST:
Let's gets started.
I've added a review of the original arcade game by the YouTuber FATALVISION, the link to which you can find in the YouTube Videos section. Unlike a lot of other reviews and retrospectives, he brings the funny, which alone makes it worth the watch.
Because of that video, though, my attention was directed to the website shmuplations. I'd been there before, but I must have missed the translated interview with the Splatterhouse development team from Namco's NG Magazine. This interview ran in one of the issues from 1988, and upon reading it, I can say that, for the first time in years, I've learned something new about Splatterhouse! And to think, I thought I'd seen it all.
I've added a link to the interview to the main page about the arcade game. Go there and check it out, it's definitely worth the read if you're a Splatterhouse fan. Browse the archives while you're there too, you're bound to find something else interesting. I'm looking at a stack of Gradius interviews right now.
And on a non Splatterhouse-related note, Ghost released their new single for the upcoming album IMPERA. I've been listening to Ghost for a few years now, and I'm looking forward to this. If you're not familiar with Ghost, but are a horror fan, you may recall their single "Hunter's Moon", from last year's Halloween Kills.
1/9/2022 - 3:00 P.M. EST:
Got a bit of new stuff for you today.
First, Digital Foundry released a comprehensive, hour long video earlier today (with a special surprise guest!) entitled DF Retro: The Splatterhouse Saga - Horror Brawling Revisited On Arcades & Consoles. I've added the link to the YouTube Videos section. It's definitely worth the watch.
Secondly, I happened to see this bit posted on Arcade History about the original arcade game: "Licensed to Atari Games for distribution in the USA (February 1989). Only 100 PCBs were produced by Atari because the game was banned in most arcades in the USA due to its violent nature as well as some questionable bosses such as the chapel boss (The inverted cross)."
I know that Namco was fairly intertwined with Atari at the time, but this bit about there only being 100 PCBs produced before the game was banned in most arcades is all new. I've never seen any evidence that Splatterhouse was banned at all in the U.S., so I want to know where this info came from. Was it an internal Atari memo, or just another urban legend, the type of which I've been trying to shoot down for decades? I want sources on this, damn it.
Turning back to site updates, I've added new concept artwork to the Official Art section. First, I added the BottleRocket size comparison chart dated 11/11/09, which showcases every character that was in the game at that time. Also, I've added a ton on concept art from Jeff Merghart. According to his ArtStation page (which I also linked to there), "The day they kicked us out of the Bottlerocket studio I tried to grab whatever art and notes off the desks and walls I could. Most was locked up in the computers but I got some. This is just some of what I grabbed from 'Splatterhouse'....."
Thirty pieces of concept artwork is nothing to sneeze at, of course. Go take a look, and visit his ArtStation page when you're done.
Finally, just something I wanted to mention. I've been listening to Lucifer's most recent album lately, including while I was making this update. If you've never heard them before, give 'em a listen.
1/5/2022 - 12:00 P.M. EST:
Let's see what we have for everyone today. First, a couple of new pieces of artwork have been added to both the Fan Art and Humor sections - a new (old) piece of artwork from Tanner White in Fan Art, and new (old) pieces from Dual and Creepy Co. in Humor. What can I say, I'm still playing catch-up.
Speaking of new (old) stuff, something I should have added in 2008 has finally been posted: pages for Krauser's OpenBOR Splatterhouse trilogy! Yes, Splatterhouse: Deception of the Mask, Splatterhouse: Journey Through Hell and Splatterhouse: Back to Light have been posted, complete with screenshots, reviews and a link to Krauser's blog so you can download all three... if you didn't already years ago. Find them all here.
If you weren't one of the lucky ones that was able to preorder Unbox Industries' new Splatterhouse 2 Rick, you can get a good look at it. turbocr1ck3t sent me a slew of pictures showing it from every angle, as well as a comparison to the Rick from the original Splatterhouse line. Check them out here.
Finally, I've added links to buy my books on the main page, so you don't have to look around for them. Just click the cover of each book to take you to the sale page for each one.
1/1/2022 - 4:00 P.M. EST:
Happy New Year! As you can see, West Mansion is still going, and I've got plenty of new stuff for you today.
This may be the biggest news: looks like something that should have been made ages ago is in the works. Check out the following video.
It's definitely a work in progress, using Splatterhouse 2 as a base, but I hope it makes it all the way through development. I do have a few misgivings about the "enhancements" that have been added, and would definitely prefer an arcade-accurate port as possible, but it's still early so we'll see where this goes.
I've been saving up a lot of stuff I've found over the past month. First, ghunnar.the.mad has created an awesome, custom Splatterhouse 3 Rick that you can find in the Toys section. A new (old) piece by PrimeOp and fresh submissions from Tyler Shimp can be found in the Fan Art section. Two pieces of cut content and scans of GameFAN Issue 5 (2010) have been added to the 2010 info page, a page from the manga series Hi Score Girl featuring Splatterhouse has been added to the Japanese Fan Art section, and artwork featured in the game has been added to the Official Art page. I've also added some new Humor from an unknown artist, my old friend Maureen Cornell and myself!
On top of that, I've added a picture of my credit in the fangame "Manos" The Revenge of Torgo here. Anyone familiar with the credits of Splatterhouse (2010) will get the joke. Also, Sega Lord X uploaded a Splatterhouse 2 review to his YouTube channel on December 13th. Find the link to it here. I've also added a new section showcasing several of the redrawn cutscenes in Splatterhouse 3 from Splatterhouse (2010), comparing them to the originals.
Also, for anyone that has an Evercade... you probably already know this, but both Splatterhouse 2 and 3 are available for it on the Namco Museum Collection 2! This means that all four classic Splatterhouse games are available on current formats: Splatterhouse and Wanpaku Graffiti on the Nintendo Switch, and 2 and 3 on the Evercade. Now, all we need is a re-release of Splatterhouse 2010.
Finally, to end on a down note, some personal business: my father was admitted to the hospital last night (not for anything Covid-related, though). He's doing okay, but at his age, anything can happen. On another note, our AC has been broken for the better part of the past month. I live in the Southeast, and it gets hotter and hotter here every day. We're trying to raise the money to get it fixed faster using my GoFundMe page, but we still have a long way to go. If you want to contribute, just head over there. Thanks in advance to those that do.
---