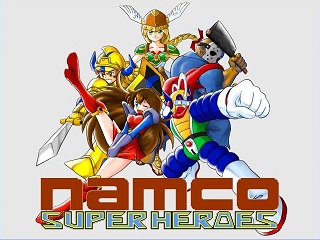 Developer: Hiro (?)
Year: 2007
System: PC

Info
Namco Super Heroes is a vs. fighter created by a Japanese Namco fan that includes five playable characters: Momo (from Wonder Momo), Gil (from The Tower of Druaga), Valkyrie (from Valkyrie no Densetsu), Berabou Man (from Berabou Man, aka Bravoman in the U.S.), and of course, our very own Rick Taylor. This version dates back to 2007. There's a new version that's being worked on, Namco Wonder Fight, but there are currently no plans to release it to the public. Take a look at it here.
I've archived Rick's page in case the site ever goes down, which you can see here.
Download Namco Super Heroes here.