View My Guestbook
Sign My Guestbook

contact me:
axelay[at]ureach[dot]com

have been here since 9/5/02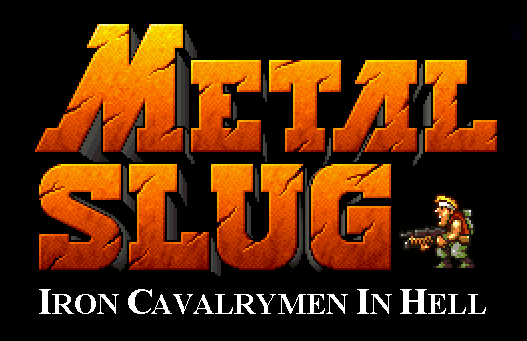 Last Updated 10/23/02
---
THIS SITE IS ARCHIVE-ONLY. IT WAS RESCUED FROM THE INTERNET ARCHIVE.
AS SUCH, IT IS NOT 100% INTACT. PLEASE DO NOT MESSAGE ME ABOUT DEAD LINKS OR IMAGES.
---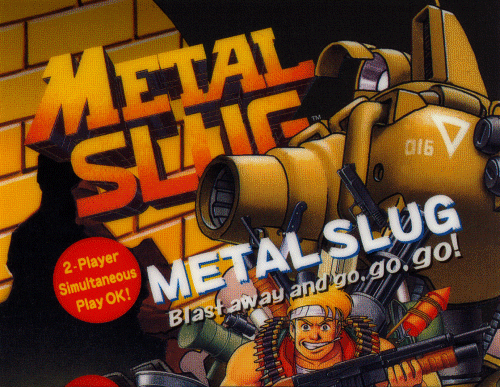 Welcome to Metal Slug: Iron Cavalrymen In Hell - your online resource for all things related to SNK's Metal Slug series! I'm Rob - most of you know me from The OPCFG, West Mansion: The Splatterhouse Homepage, The Ghoul Realm and zero signal. As time goes on, I plan to gather everything I possibly can about the Metal Slug series and post it here.
Please note, most of these pictures presented here are from my collection, but pics that I couldn't get anywhere else are from other websites, eBay, or anywhere else I could find them. At the time I took them, I didn't have the website planned, so I can't contact the original owners for permission. If you see a pic that came from your site, and you either don't want it here or want credit for it (if you let me keep it, I'll credit you and link to your site), please let me know, as I'll comply immediately. I'm not out to piss people off, I just want to have a nice source for info on Metal Slug.
Metal Slug and all associated video games, characters, etc. are © SNK, Nazca, and Mega Enterprise. This page is a fan site and is in no way associated with SNK. The purpose of this site is simply to be a Metal Slug information webpage. No profit is being made from this site and no copyright infringement is intended.

"WELCOME TO THE X"

*all text (except where specified) is copyright © 2022 SCAR Productions*